Pasticceria Zanotti invented Baci di Dama, or Lady's Kisses, in 1890. A unique ensemble of flavor and texture rolled into a bite-size, this world-famous cookie is still baked in Tortona after all those years. A perfect combination of almond, butter, flour, and chocolate, they are unlike any other baci that you'll find. Savoring them as afternoon tea or morning snacks, we can only think of one word: magic.

Net weight 200g (7oz).
View full details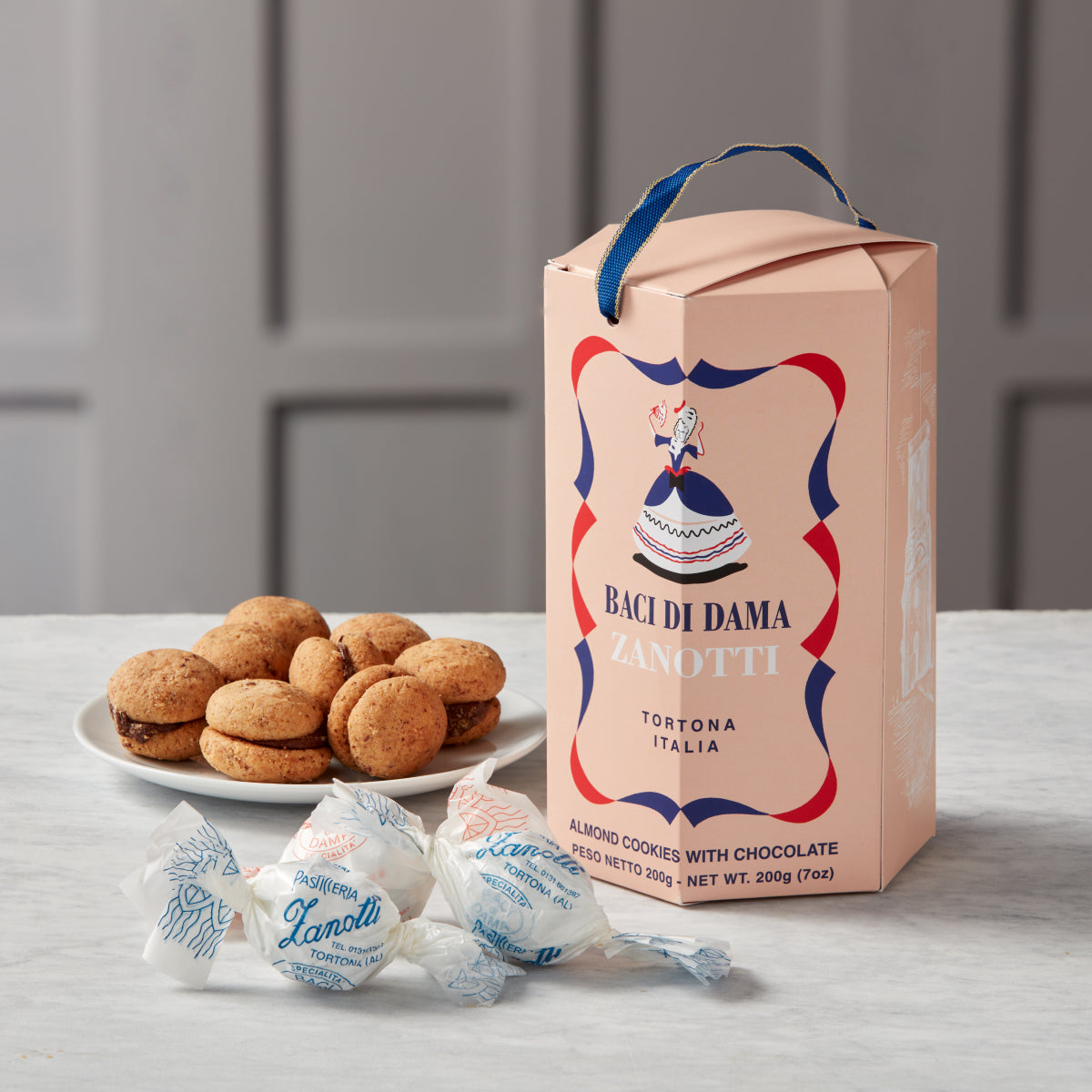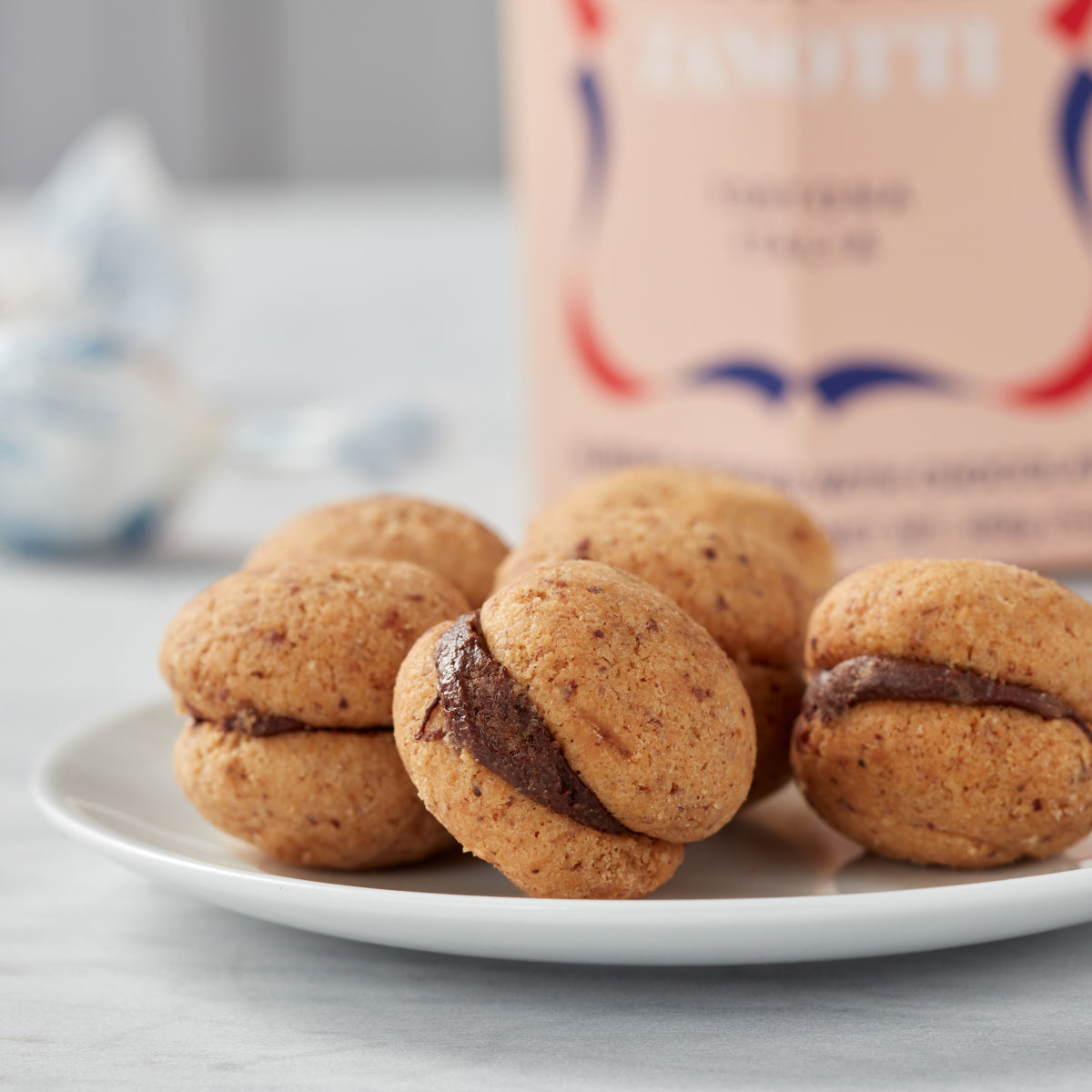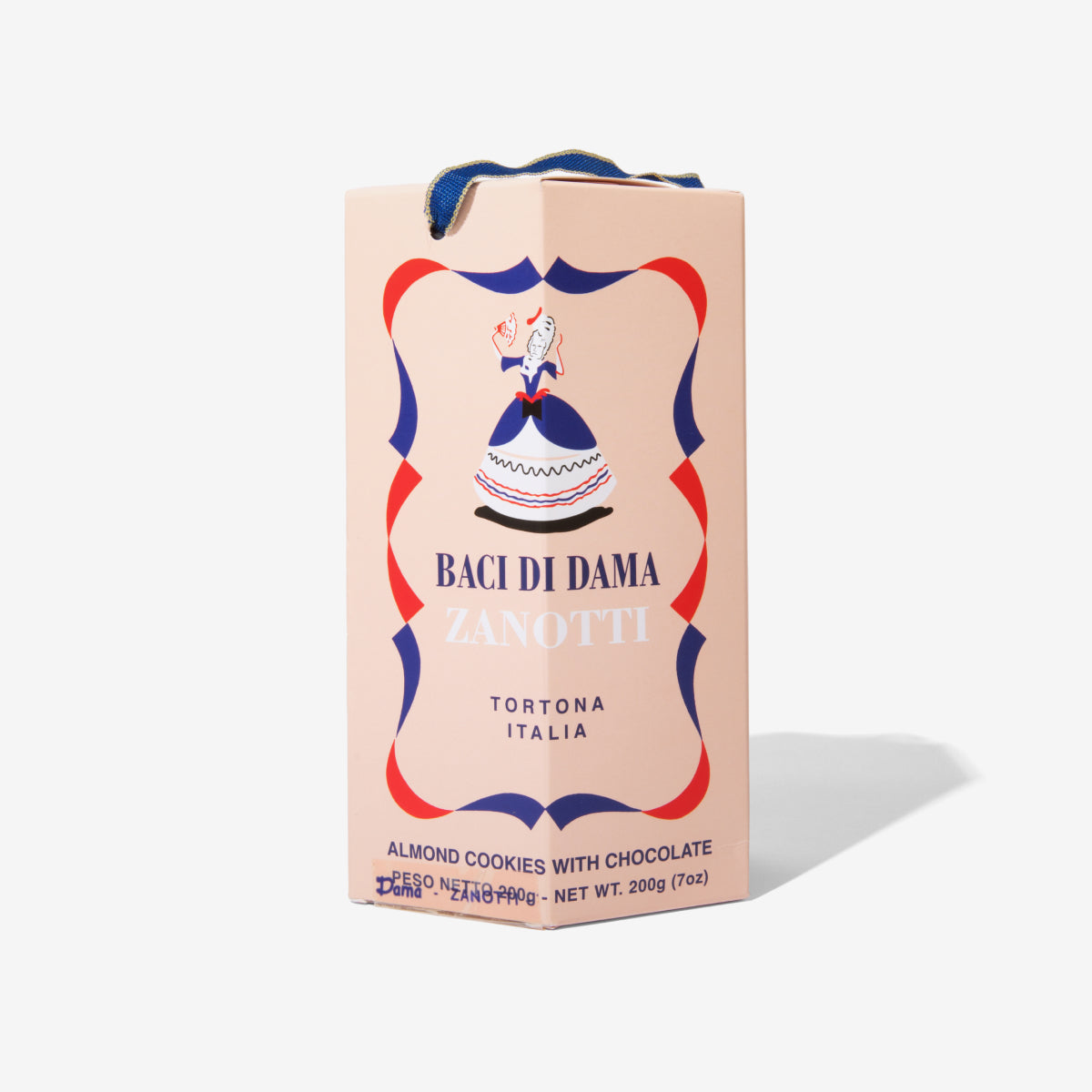 Collapsible content
Allergens and Ingredients

Allergens: almonds, wheat, milk.

Ingredients: almonds, flour, sugar, butter, potato starch, cocoa paste, cocoa butter, soy lecithin, flavor.
Nutrition Facts

One serving: 28g (1oz)
Calories: 150
Fats: 10g
Saturated Fats: 5g
Trans Fats: 0g
Cholesterol: 15mg
Sodium: 0mg
Total Carbohydrate: 15g
Dietary Fiber: 1g
Total Sugars: 9g
Added Sugars: 6g
Protein: 2g
Shipping Information

Standard Shipping is FREE for orders over $100, excluding the gift boxes.

We ship the next business day and offer three different shipping options as below. Price will be calculated at checkout. 

Standard Shipping - 7 Days
Priority Shipping - 3-4 Days
Express Shipping - Next Day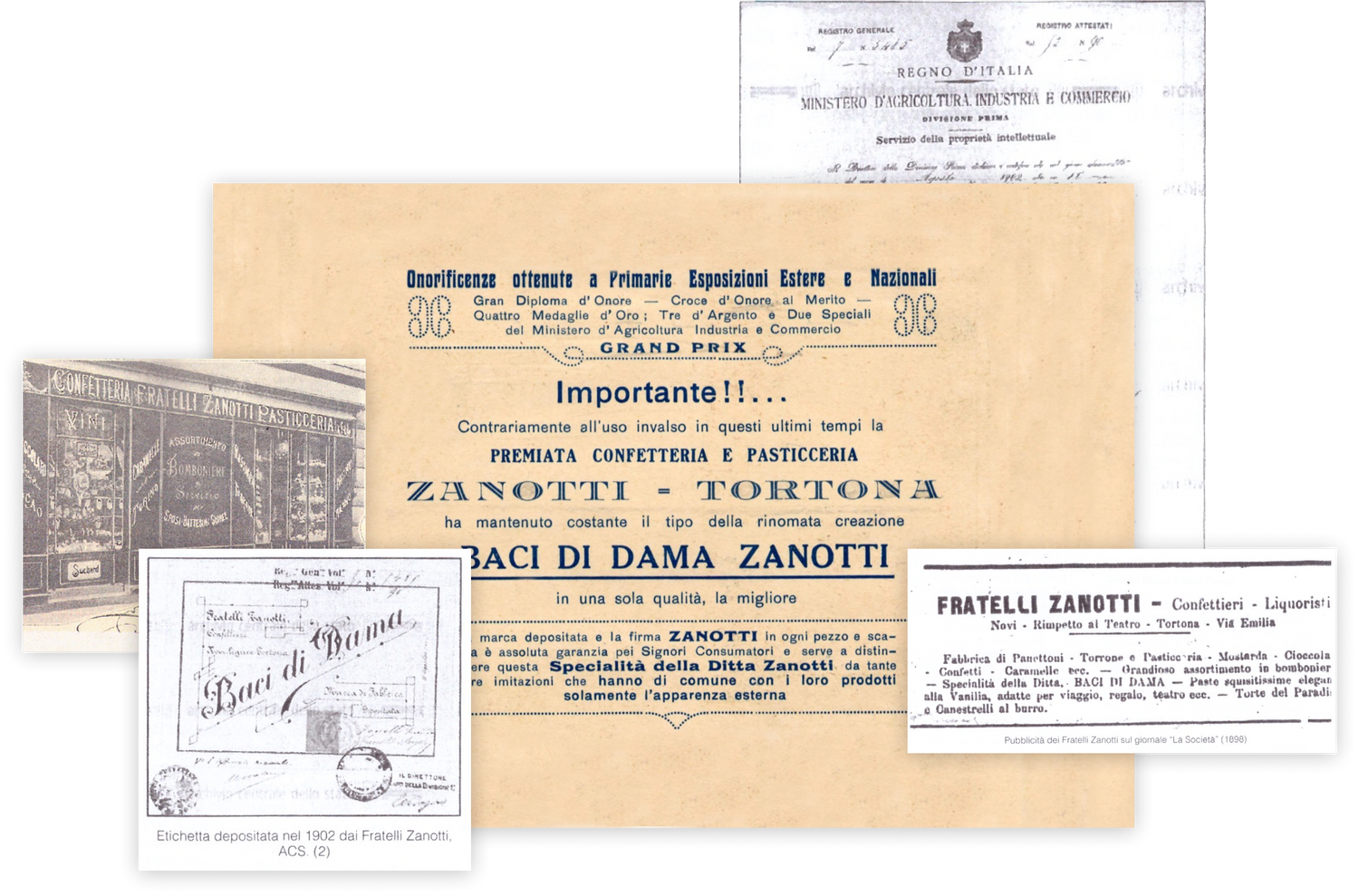 The Artisan
The Fratelli Zanotti pasticceria was already a local favorite in 1890, when brothers Angelo and Secondo Zanotti went on a mission to invent Baci di Dama in Tortona. As the cookies gained recognition and popularity, the Chamber of Commerce of Alessandria registered the trademark in 1902 - making them the first officially recognized Baci di Dama in the world! Pasticceria Zanotti remains a beloved local pastry shop of Tortona, where the art of baking and gastronomy is thriving to this day.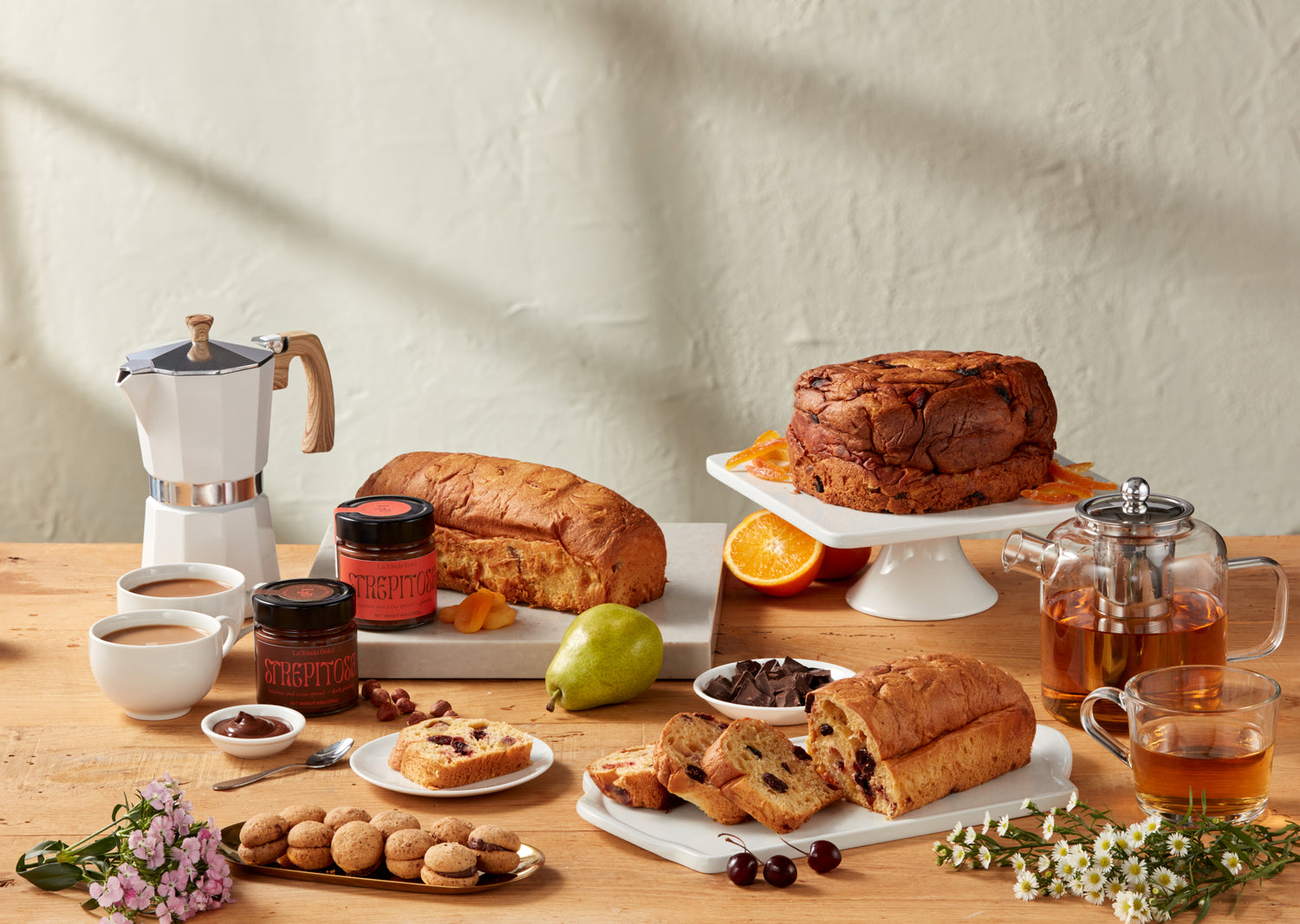 About Zia Martina
Growing up in Veneto, Northern Italy, enjoying something sweet - like chocolate spread on bread or sweet leavened cakes with espresso - was never a guilty pleasure. It was a little oasis in the mid-afternoon, and how everyone savored 'Dolce Vita'.  So we decided to bring the same joy to the U.S. where we live now, created by devoted artists and beautiful people inside and out.
Zia Martina stands for artisanal craft and ingredients of the highest quality - and a treat that you won't find anywhere else but in small towns in Italy!