Tea cake, sweet afternoon snack, or breakfast pastry? You decide!

Our panfrutto is made with the same award-winning mother dough and proofing techniques as panettone, but it is smaller and comes in seasonal flavors. Dotted with sour cherries from Veneto, Vicentini's award-winning mother dough's airy texture and flavor come alive in this unique cake. Baked with locally sourced ingredients and so much love. Also perfect as a gift, as-is.

Net weight 430g (15oz)
View full details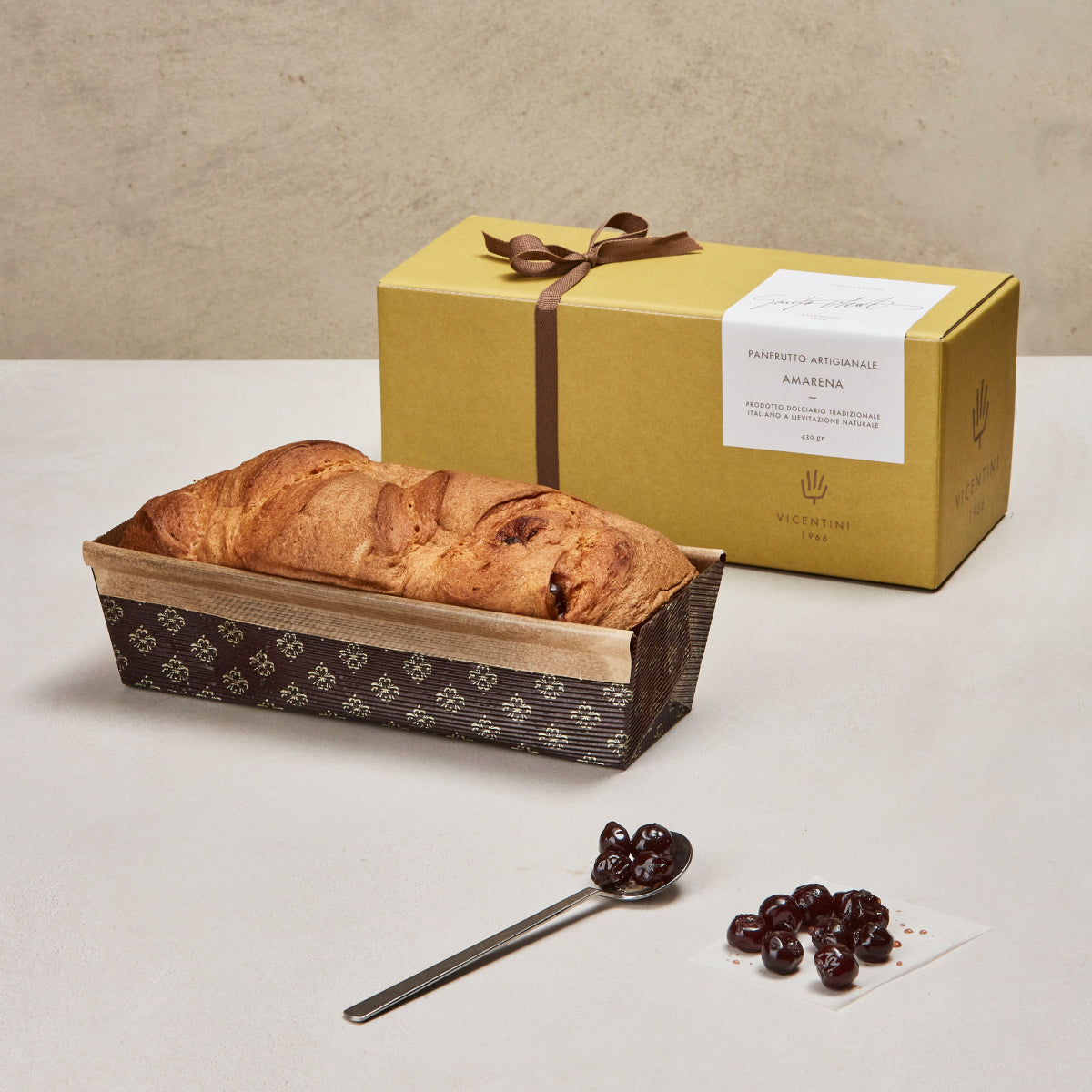 Collapsible content
Allergens and Ingredients

Allergens: wheat, egg, milk.

Ingredients: wheat flour, sour cherries, butter, sugar, egg yolks, yeast (wheat flour, water), honey, orange peel, glucose syrup, salt, barley malt, vanilla, citric acid, natural flavor.
Nutrition Facts

One serving: 83g (2.9oz)
Calories: 310
Fats: 14g
Saturated Fats: 8g
Trans Fats: 0g
Cholesterol: 95mg
Sodium: 170mg
Total Carbohydrate: 43g
Dietary Fibers: 1g
Total Sugars: 17g
Added Sugars: 14g
Protein: 4g
Shipping Information

Standard Shipping is FREE for orders over $100, excluding the gift boxes.

We ship the next business day and offer three different shipping options as below. Price will be calculated at checkout. 

Standard Shipping - 7 Days
Priority Shipping - 3-4 Days
Express Shipping - Next Day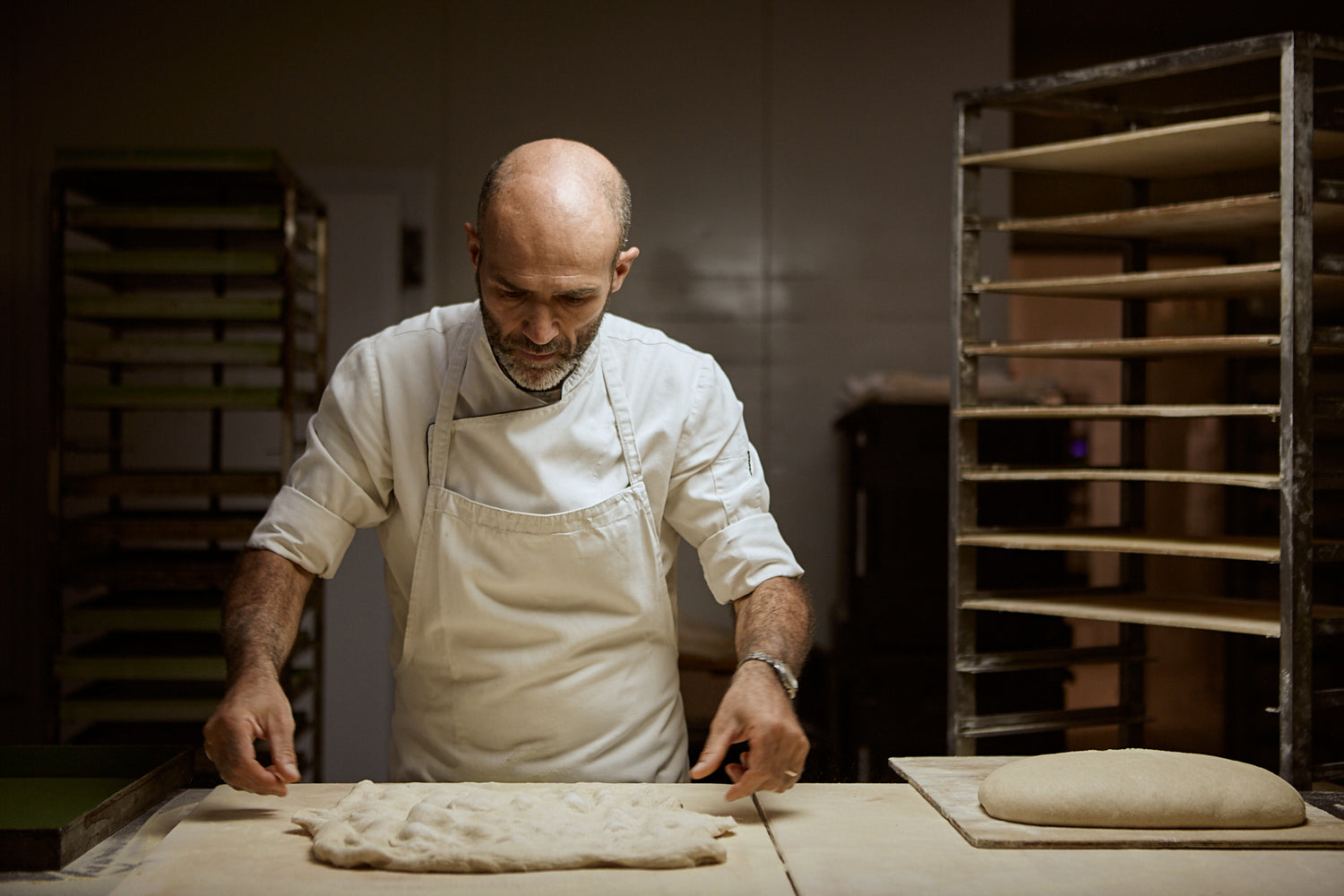 The Artisan
In 1966, Siro and Bruna Vicentini opened their first bakery in Maragnole, Veneto. Since then, the Vicentini bakery has become one of the most beloved bakeries in northern Italy. Driven by their commitment to ethical and sustainable farming and dedication to the local community, Vicentini has grown their own wheat a few kilometers from the production workshop since 2018, In 2022, They won the silver medal as the most innovative bakery in the country with their mother dough - which is what they use to bake panfrutto and panettone.
Learn More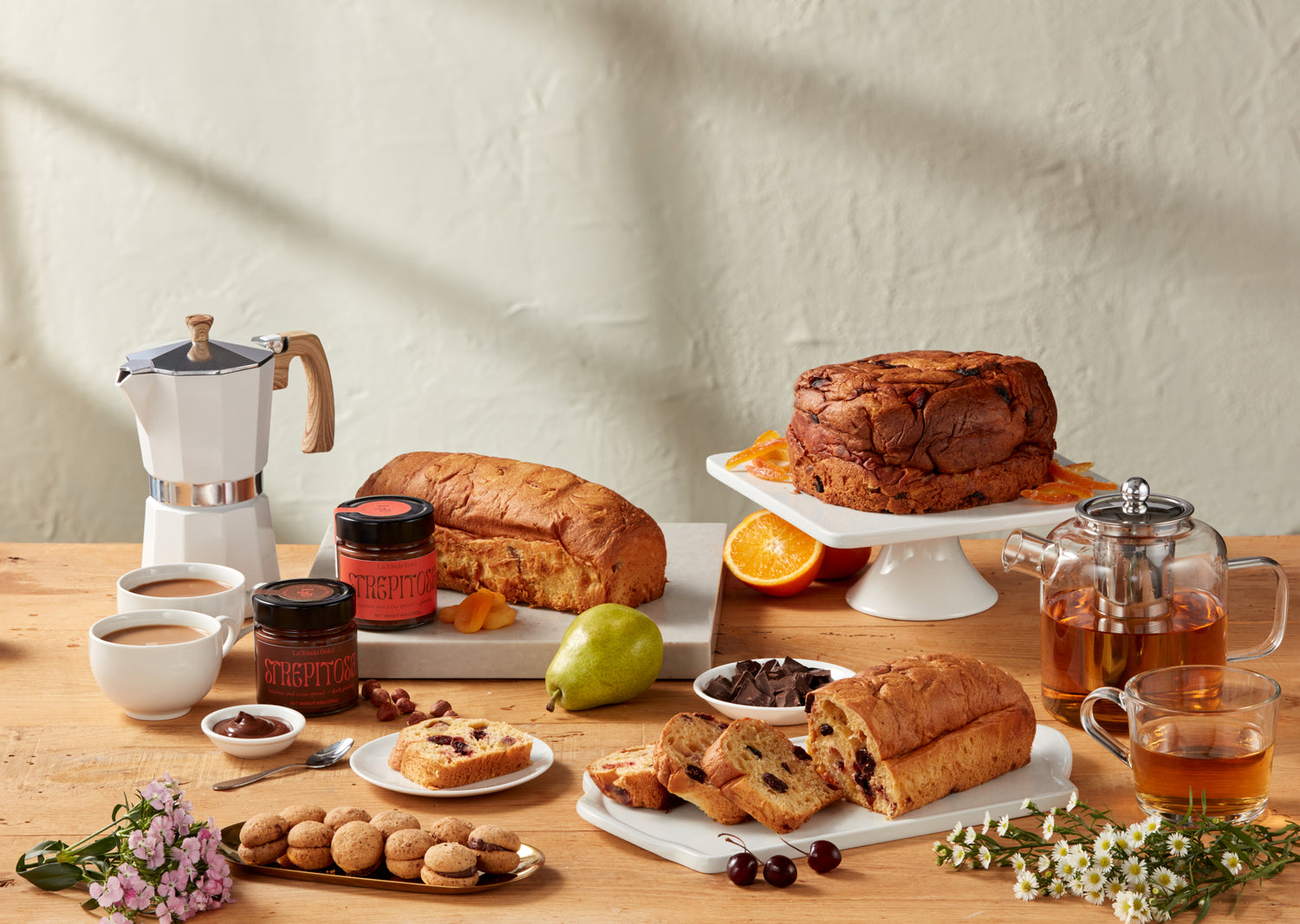 About Zia Martina
Growing up in Veneto, Northern Italy, enjoying something sweet - like chocolate spread on bread or sweet leavened cakes with espresso - was never a guilty pleasure. It was a little oasis in the mid-afternoon, and how everyone savored 'Dolce Vita.'  So we decided to bring the same joy to the U.S. where we live now, created by devoted artists and beautiful people, inside and out.
Zia Martina stands for artisanal craft and ingredients of the highest quality - and a treat that you won't find anywhere else but in small towns in Italy.